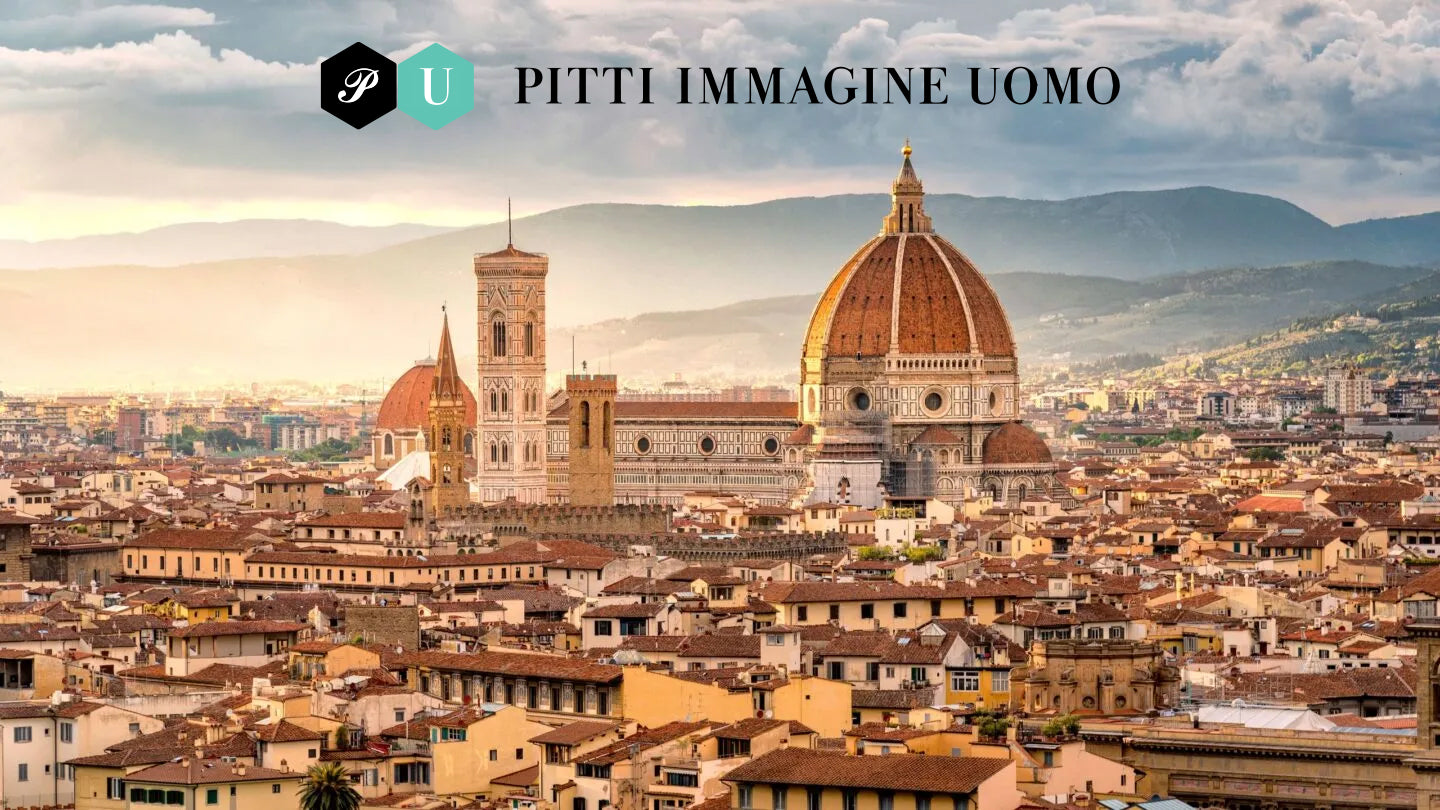 After more than 2 years of absence, lundi is back at Pitti Uomo. We tell you why...
Our last participation in the largest men's fashion show in Europe dates back to January 2020. An eternity when you know how fast things are going in the world of fashion. Only a few weeks after the end of the show, the pandemic was going to put the whole world under glass and force us to stay at home.
Two years later, have things gone back to how they were? Certainly not. The world has learned what the global spread of a virus can do, and while everyone has resumed a normal existence (at least in Europe), our habits have been changed and our behaviors have evolved. If digital was already widely present in our lives, it has become omnipresent. Meetings are regularly done behind a camera, movies are watched a lot on Netflix, restaurant evenings still often turn into home delivery and our purchases are done online, delivered within hours to our door.
In this context, it becomes more than strategic for a brand to increase its presence on the Internet and put digital at the center of its concerns. It goes without saying.
At lundi, we thought a lot about all that. Our website has been reworked to offer the most immersive experience possible in our collections. A daily work to improve our shots, our video productions, our descriptions... so many elements to allow you to understand our bags and accessories in their smallest details.
But at a time when the norm for a brand is to be a DNVB (hear Digital Native Vertical Brand), it seemed unthinkable to us not to continue to rely on our physical stores. The shops remain an extraordinary place to discover new products. To see them "in real life", to feel the quality of the materials, to perceive the construction details, to take the product in hand... our bags, like our accessories, need this setting that is the shops to express themselves and show all their riches.
So yes, lundi returns to Pitti Uomo from the next edition to be held in Florence, Italy, from June 14 to 17. Because all the energy and time we spend designing our products cannot have a digital presence as their sole echo. Because we want to be able to present our collections in the most beautiful boutiques in the world. Because we want our bags and accessories to be discovered by chance, during a walk in the city center. Because beautiful boutiques must remain magical places of discovery and surprise.