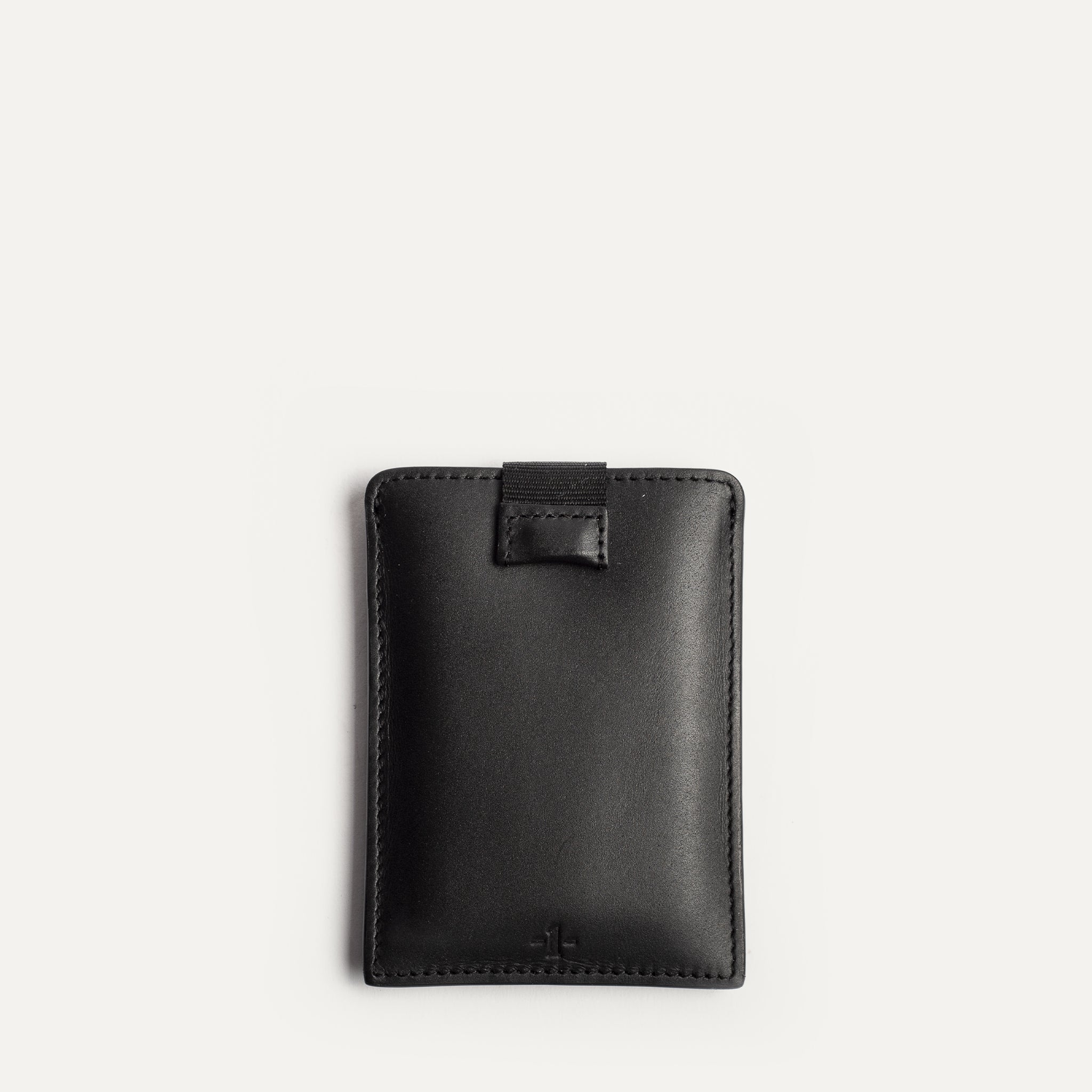 lundi leather card holder | LOUIS Black
To better assist you with your orders, Duties and Taxes are already included and there won't be any additional charge upon shipping.
Our team designed this format with the ambition to develop with a total discretion once slipped into your pocket. And you can still take up to 6 credit cards with you, easily accessible with a small cotton strap. On the back of this card holder, a flat pocket will accommodate your tickets or bank notes which will no longer trail in the bottom of your pockets.
A card holder made from our vegetable tanned leather
Features:
A central pocket for up to 6 cards in 85 x 55 mm format.
A mini strap for easy access to all the cards.
A magnet to hold the strap in place.
A flat pocket on the back to hold your tickets...
Materials used:
Main material: smooth leather with semi-vegetable tanning - read more
Inner lining: 100% polyester canvas.
Strap: 100% polyester canvas.
Our leather is Leather Working Group (LWG) certified. This is a label responsible for evaluating tanneries around the world and ensuring compliance with environmental constraints.
Dimensions : Width 7cm (2,75 Inch) / Height 9,5 cm (3,74 Inch) / Thickness 0,5 cm (0,19 inch)
This card holder will be delivered in a protective pouch.