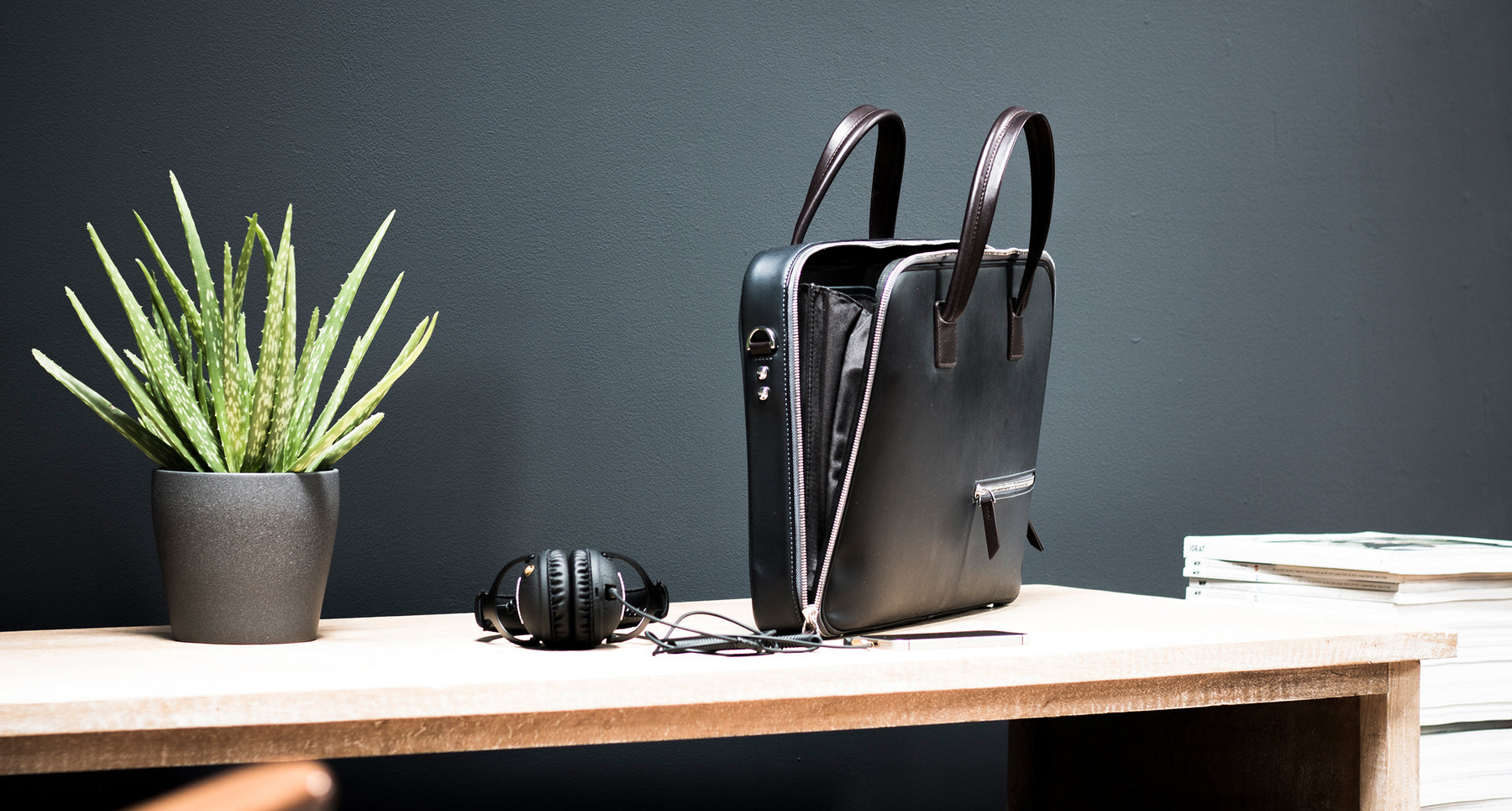 The lundi briefcase : an ultra-thin bag that hides maximum capacities
Behind its ultra-compact dimensions, our briefcase offers unique storage solutions: the computer space can accommodate formats up to 16 inches and provides maximum protection thanks to its foam integrated into the lining of the bag. A dedicated cable storage pocket allows you to hang the plug of your charger, and prevent it from balling up at the bottom of the bag.
Our interior storage is designed to optimize the use of the volume of the bag. We are working in particular on a vertical organization of our pockets, to prevent your bag from becoming a tote where everything comes together.
The zipper of the main pocket of the bag opens on 3 sides, thus optimizing access to the interior of the bag. A zipper that we have deliberately off-centered to allow two metal rings to be placed on each side and to accommodate the shoulder strap.